First Aid Awareness is an immediate medical assistant given to accident or indisposed victims before the arrival of a qualified emergency medical service. The course makes students understand the difference between life and death and facilitates to minimize the sufferings of injured.
The Course Is Specifically Designed For Nannies, Nursery Workers, Childminders And Parents. Little Ones Is A Member Of The First Aid Industry Body.
A regulatory body ensuring a high quality of service and standard from its members . Little Ones offers this course in both English and Spanish The course is taught using an active participation method in a fun and relaxed environment. On completion of the course the attendee will receive a Certificate confirming they have completed the Paediatric First Aid Course. The course is aimed are the sole caregivers of children so we place an emphasis on preventing accidents, not just treating them.  The course trains individuals to provide immediate preliminary medical help to patients before first aid help arrives at the scene.
First Aid Course Content / Syllabus
Introduction
Review of Principal Body Systems
Emergency Scene Management
Emergency Medical Services (EMS)
Preventing Disease Transmission
Patient Assessment System (SOAP)
Primary survey
Secondary survey
Physical exam
Long-term patient care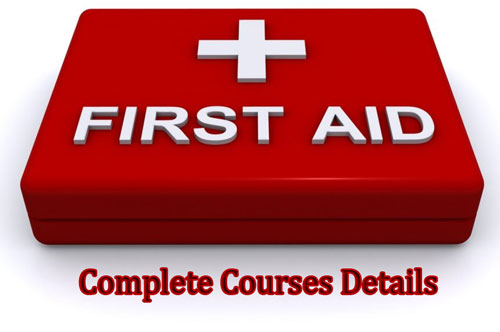 Course Overview
At the end of the training session, participants will:
 • Understand the importance of first aid services at work
 • Know the legal compulsions and minimum required first aid procedures
 • Implement correct steps while attending to an accident, incident or injured person
 • Follow correct action plan in accidents and emergencies at work places.
To teach people in life saving techniques, enabling them to serve humanity. More are Better learned people more is the survival chances.