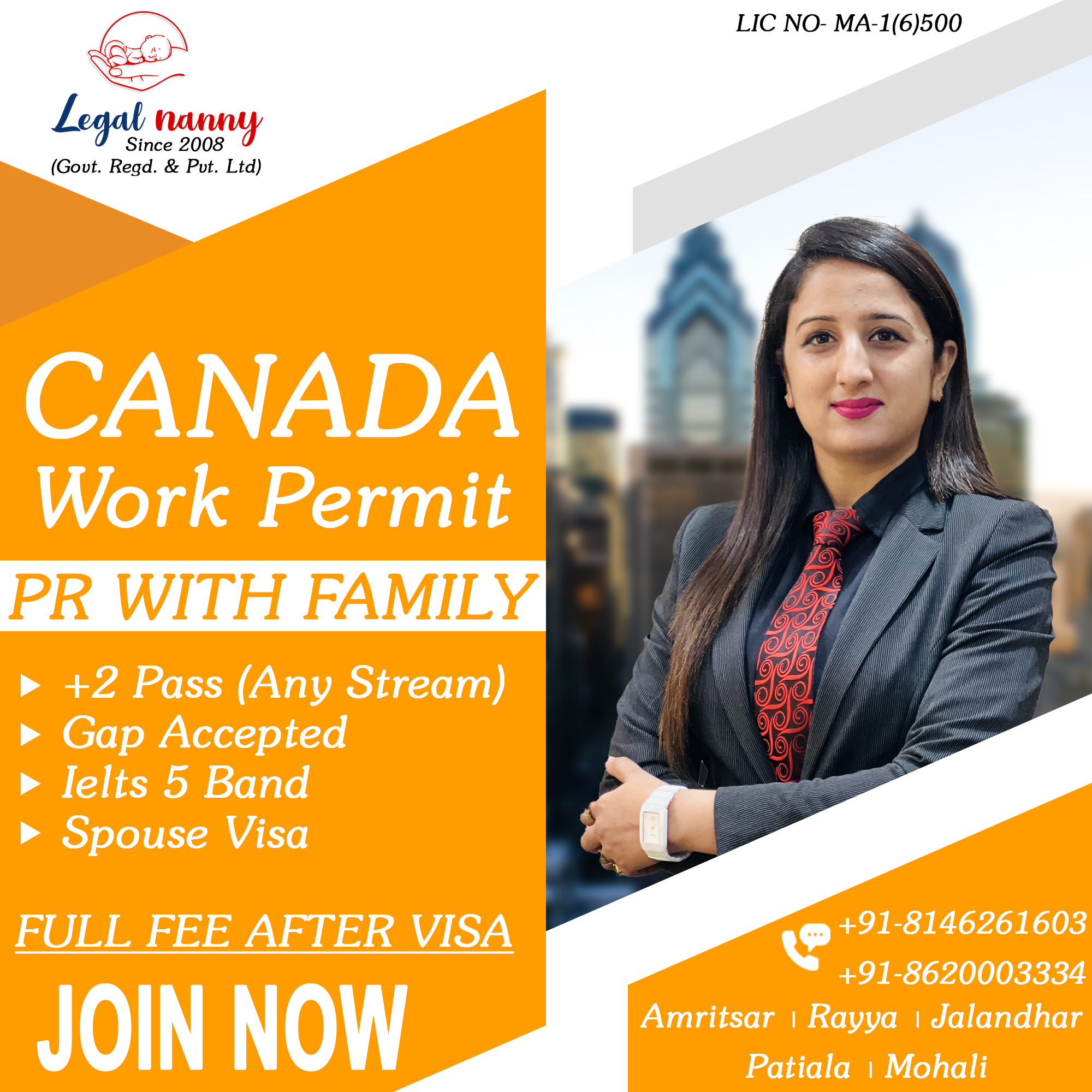 Permanent Residency
Permanent Residency is an exciting opportunity never to be missed out. Reasons could be many such as acquiring a higher professional degree, or to settle down permanently.
World- over citizens of various countries are moving on and settling and working in other countries apart from their own for better financial prospects and professional challenges. At Legal Nanny Services we also offer permanent residency services to clients. If you are thinking to settle in Canada with your family than we are best immigration for Canada P.R visas. We have qualified staff that will provide you proper guidance to you and give fast and affordable services. We will help you to complete your dream to live in Canada.
REFUSED CASES
Legal Nanny Services Thousands of applicants apply but hundreds of them are refused or delayed. The procedure and rules are confusing that one is unable to figure out the suitable visa for self. If everything goes well, then documentation is one tedious task which brings refusal at times.
Therefore, every applicant needs a professional assistance, expert guidance and experienced advice to process the case and secure for you the best possible option. Every country invites migrants, skilled students but the policies are intricate and at times confusing needing constant updating of the immigration regulations. At Legal Nanny Services we accepted gap and refused cases also. Who have already refused their visa and lose their hope to study abroad we are welcome them. We will examine their cases and provide best results. So don't feel bad and visit our office once we will not disappoint you.
Why Legal Nanny Services:-
Transparent Information About Process And Eligibility

Guaranteed Job Assistance Services To Canada Immigrants

Whatever Is Promised Is Written In The Legal Contract

100% Success Rate

Stock Of Vocal & Proverbs

Group Discussion With Students
Countries we deal in
Legal Nanny Services are best immigration services in Jalandhar. We are here to complete the dreams of people. We provide various services like study visa, multiple visa, visitor visa, spouse visa and PR Visa. We provide all these services for Canada, U.S.A, and New-Zealand. Moreover we also offer services for some European countries. Our services are fast and genuine. If you are planning to move abroad then visit our office and get expert consultation.